Curtain Walling
We manufacture a wide variety of curtain wall systems to suit all types of projects. Our aluminium curtain wall system offers unique architectural design features while our Pressure Plate and Cap system provide a picture frame finish to give the appearance of a modular grid system. Flush sightlines with silicone joints give us our Structural Glazed System.
The deeper thermal insulator greatly enhances the thermal performance of a façade and glazing options range from 28mm to 54mm in depth. They are usually a combination of fixed and opening windows. 
Glazing
More natural light can filter throughout the building due to the large glass area. Inward opening and outward opening window inserts and concealed Frame vents are available
Energy Efficient
Lightweight Materials
Made from thermally broken aluminium material
Increased Thermal Efficiency
The curtain walling system is suitable for both vertical and sloped glazing applications. Ideal for tall buildings enabling natural light to penetrate throughout the whole building.
It is designed to ensure quality, strength, and durability providing for many years of aesthetic, sustainability, and minimal maintenance.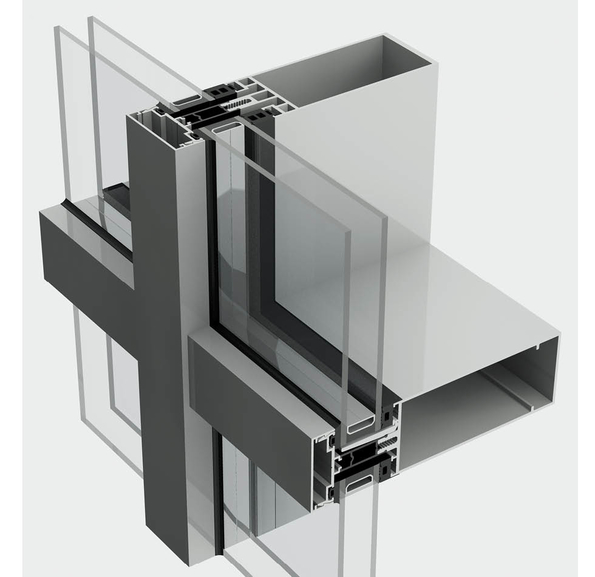 Satisfaction Guarantee
Our products are designed for high performance and energy rating but they are also designed for ease of insulation. Not only will our customers (installers) be satisfied but too will your customers (homeowners).
A One-Stop Shop
All the wholesale windows & doors you could want or need in one place so you too can offer a large selection of products to your customers without having to have a huge stock. 
Low U-Values
All our windows and doors exceed industry standards and we're confident we manufacture to the lowest U-Values.